For most of us, our home is our largest asset.  So why is it that we pay such little attention to the coverages we put in place to protect it? Your homeowners insurance coverage can may leave you exposed.
If you bought your home 10, 20, 30 years ago, have you reviewed your coverage with an independent agent to make sure your coverages are current and that you are receiving the best bang for your buck?
Chance are you haven't (and you're not alone).
The good news is, assuming you haven't had a major claim where you were forced to discover your homeowners insurance deficiencies, it's not too late.
The word "insurance" elicits emotions in people akin to "the registry of motor vehicles" or "root canal."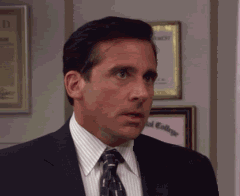 But why?
For most, it's because insurance is seen as "complicated" and "boring" and "expensive."
Once you get past the stigma of insurance, the right coverage can provide valuable peace of mind and important protection for your family and your assets.
There is no better time than the present to do a comprehensive homeowners review with your agent.  This may sound daunting but a good insurance professional can assess your risks and tailor your coverage specifically for you.
Here are the five homeowners insurance coverages you cannot do without:
Personal liability
A standard homeowners insurance policy (written on an HO3 form) is written as a package policy, which includes the property coverage, as well as personal liability.  Yes, this means the policy will automatically include personal liability.
However, all too often we see that the coverage falls well short.  The base policy includes $100,000 in liability coverage.  If a lawsuit gets into a courtroom, $100,000 won't go very far before you have to dip into your own pocket.
Personal liability claims may include (but are certainly not limited to):
Your dog getting a bit too excited and biting a visiting child
A serious injury in your backyard swimming pool
A loose brick in your walkway, leading to a trip and fall and a ride to the local ER
It costs around $30-50 a year in additional premium to go to a $500,000 coverage for personal liability.
This is a NO BRAINER…..  but it's just start.
We will discuss the merits of the personal umbrella policy a little later on.