INSURANCE AGENCY IN Hanover, Massachusetts
Get better coverage with our zero-hassle process.
At Richardson Insurance, we realize your time is valuable, which is why we make the process of finding the best insurance coverage simple. In fact, we do everything for you.
We proactively shop the top carriers to find you the best combination of cost and coverage. What's more, we pride ourselves on an exceptional customer experience from real people who care about you, your family, and your business.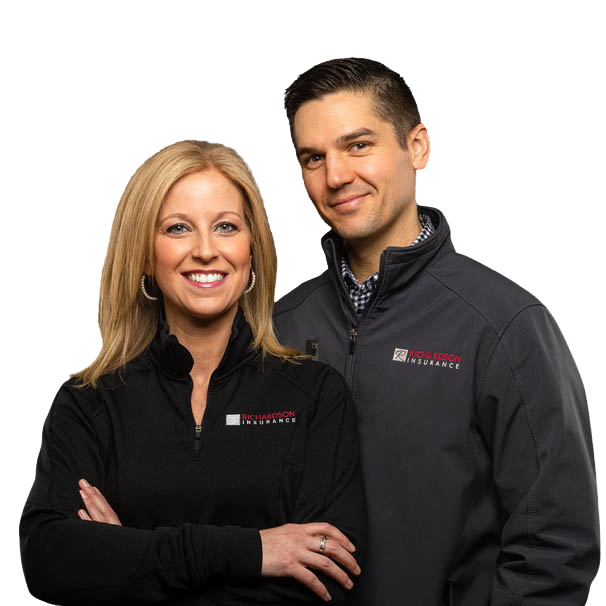 Why choose RICHARDSON INSURANCE?
Simply put, we take the frustration out of your insurance buying process. Because our agency is 100% independent of any one single company, we have the freedom to shop your coverage for the best combination of cost and coverage. What's more, our team of real people, is just one click or call away to help you, your family, or your business with an insurance experience you'll trust.
"Great company to work with and a wonderful customer service experience! Would highly recommend to others!" - Lauren S.
Regardless of whether you are an individual, family, or business owner, Richardson Insurance has you covered.
Are You Frustrated Because Your Insurance:
Takes Too Long

Your time is valuable...does it take forever to get things in order with your current company or broker?

Too Complicated

Are you overwhelmed with understanding all the coverage options like deductibles, exclusions, etc.?

Cost Too Much?

Do you feel that your insurance costs have been increasing each year for no apparent reason?
We understand the reluctance surrounding the insurance buying process, which is why our process focuses on:

Being a young driver Richardson Insurance found me a great rate. The process has been hassle free and an easy transition to having my own insurance policy.
Taylor L.

I have been very happy with Richardson Insurance. They have great coverage and are very easy to get a hold of when I have questions. My father just switched to them, because I tell him it is like dealing with friends, they always get you the best deal and make sure you are taken care of.
Kelly P.

Great insurance agency and great customer service! Always looking to find the best coverage for the best rate.
Christine T.

Richardson Insurance was able to help me and my family get the best price on both car and home insurance. I can't see myself going anywhere else for my insurance needs.
Matt K.

Richardson Insurance is hands down the best I have ever dealt with. Not only are they always readily available but they seem to have the best prices as well. I have to call the office from time to time for different things and I have always hung up a very satisfied customer.
Lorinda F.

Mike in the office is a pleasure to deal with and boy does he sure know his stuff. This is a company of true professionals!
Chris F.