For most the holidays are a time of hurried shopping, long lines at the grocery store, and the annual dusting of the dining room chairs.
When you do get a chance to sit down at the end of the day with a glass of red or hot cup of tea, it's time to enjoy some of your holiday movie favorites with the family.
These great holiday films are filled with disasters and mishaps.
Do you ever sit and think…
….. wait…. would my homeowners policy respond here?
No?
Just me?
Well in case you ever have or ever do in the future, here's how your home insurance policy would respond in these Holiday Classics:
Bodily Injury at your House (Home Alone)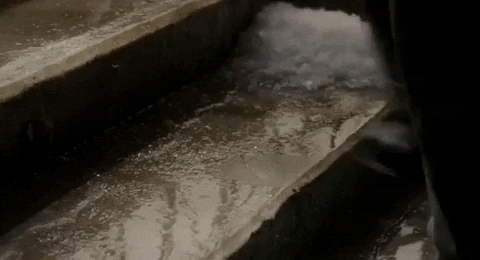 The Wet Bandits had no idea what they were getting themselves into when they took on 8 year-old Kevin McCallister.
Your Home Insurance policy's liability protection covers you against lawsuits in the event of someone falling and injuring themselves on your property.
Policies also include a medical payments to others provision, which can be used for medical expenses of those injured.
The medical limits are typically between $1,000 and $5,000, but if you're sued for more as a result of the fall, your insurer would pay for your legal defense and resulting settlement (up to your liability limits you have chosen).
We recommend that you carry at least 500k in personal liability. And depending on your assets (including future income) you may want to buy an Umbrella Policy of $1 million or more to protect you.
________________________________________
Christmas Tree Fire (Christmas Vacation)
When Uncle Lewis lights his cigar close to the dried-out Christmas tree, the tree quickly turns in to a fire ball.
"It was an ugly tree anyway."
What if that happened in real life and there was substantial smoke or structural damage to your home?
Homeowner's insurance coverage pays for damages or destruction by fire and other disasters listed on your policy for the structure of your home.
What about those gifts under the tree?
Gifts and other household items damaged or destroyed in the fire would be covered by the personal property portion of your home insurance policy.
A homeowner's policy will also cover the loss of use of your home if you are unable to occupy or fully use the home after the loss. This includes temporary housing and meals.
________________________________________
Fall from the Roof (The Santa Clause)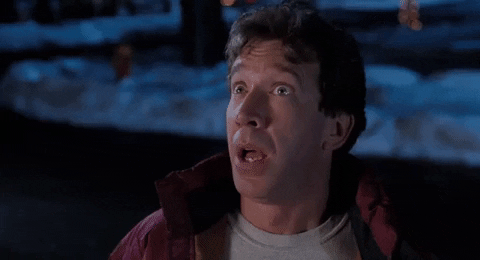 When Santa falls from the roof, Scott Calvin receives the honor of putting on the famous red suit and taking over the world's best job.
But what happens if there is someone working on your roof and they fall off and are insured?
If someone other than a resident of the house falls off the roof, your homeowner's insurance coverage (medical payments and liability) will protect you.
If you hired a professional Christmas light installer or roofing contractor, the business should have a general liability insurance policy and worker's compensation policy that will cover the fall and resulting injuries.
It is always a good idea to make sure they have their own insurance before they start work (request a Certificate of Insurance).
If you fall off your own roof, your homeowners coverage would not respond.
Your health insurance coverage would come into play here.
Homeowners policies will not cover injuries to you or members of your household.
________________________________________
BONUS Examples:
Theft (Home Alone):
Let's say Kevin got on the plane with his family to Paris. Aside from the fact that the whole movie would be ruined, the Wet Bandits would have full access to their primary target (their "Silver Tuna").
Your homeowners policy will cover theft of your personal property, less your chosen deductible.
Be careful though because the standard policy will have special limits for theft of items such as cash, fine arts and jewelry. If there is any question whether your items are covered correctly, don't hesitate to reach out.
Food poisoning (Elf):
The way Buddy cooks, someone is sure to get struck with food poisoning.
So what happens if your guest has medical expenses related to your signature dish?
Just like the other medical expense examples, the home owners policy will respond to cover these costs if you are deemed to be negligent. For this reason, we recommend that you purchase $5,000 in medical payments (and higher if available).
It is much easier on you to have the insurance company pay these claims out of this coverage, rather than face a lawsuit.
________________________________________
After taking a closer look at all that could have gone wrong this holiday season, the in-laws don't seem so bad…
Happy Holidays!