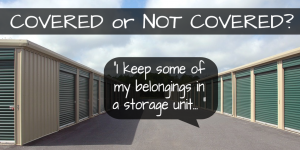 Homeowners Insurance typically includes Personal Property Coverage, or Coverage C on your policy. Personal property is the contents in your home, as well as items kept 'off-premises'.  This would include property in a STORAGE UNIT or at another location.
Coverage would include unfortunate events such as fire, theft, vandalism, but NEVER FLOOD!
Your personal property coverage has a LIMIT, typically 50% or 70% of your Dwelling amount, depending on your policy. But BEWARE, many homeowner policies have a lower limit for personal property that is kept away from your home.  Some as low as 10% of your Dwelling, or Coverage A, amount.
Example: If you have $100,000 in Personal Property Coverage, you may only have $10,000 in coverage for property kept OFF-PREMISES.  This may not be enough coverage for high valued items such as art, antiques, appliances, electronics or jewelry kept in a storage facility.
So how do you get more coverage for items kept off-premises?
You can increase your Coverage C limit to ensure you have adequate coverage for all of your personal property, both on and off premises.
You can schedule high value items separately so that they are protected for their full value.
You can obtain additional insurance from the Self-Storage Unit either as part of your contract with them or for an additional fee.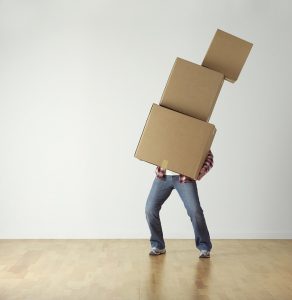 Before you move your items in an offsite storage facility, call the team at Richardson Insurance to make sure you've got enough protection!